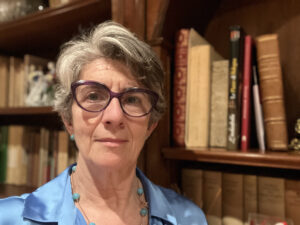 Monica Forni
Monica Forni is Associate Professor of Veterinary Physiology at the University of Bologna and
Director of the Interdepartmental Centre for Industrial Research Health Sciences and Technologies, with long experience in preclinical and translational research. She is also interested in the  quality assurance of teaching and research integrity and management, particularly in relation to the reproducibility.
Prof. Forni is member of the Italian Reproducibility Network and is the University of Bologna's representative in EOSC and ICDI (Italian Computing and Data Infrastructure). She has been member of the University's Quality Assurance Committee and is "experts member" of ANVUR (National Agency for the Evaluation of Universities and Research Institutes) and of EAEVE (European Association of Establishments for Veterinary Education) with regard to teaching quality assurance. She was also a member of the Group of Evaluation Experts (GEV) in the VQR (National Research Quality Assessment of ANVUR) 2015-2019. 
In 2021 Prof. Forni joined BBMRI.it (Biobanking and BioMolecular resources Research Infrastructure – Italy). Prof. Forni has a long-standing experience in managing R&D projects with leading roles in national and European funded projects within IMI and H2020.