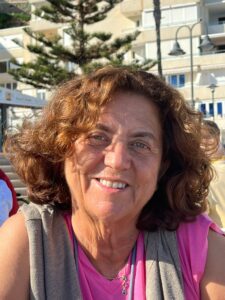 Inmaculada Figueroa
Inmaculada Figueroa is Deputy Director General for Internationalisation of Science and Innovation in the Spanish Ministry of Science & Innovation of Spain and Vice-Chair of ESFRI.
MSc in Electrical Engineering by the Universidad Politécnica de Madrid. Before joining the Ministry in 2009, she worked at the Spanish National Research Center for Aerospace in the space field, being responsible for the Assembly, Integration and Verification of scientific satellite payloads for National and European Space Agency (ESA) Missions.
Among other competences, she is responsible for international relations in science and Innovation and European affairs, being part of different committees of the European Research Area, such as the ERA FORUM and its Global Approach Working Group. She is also involved in the Multilateral Dialogue in principles and values for international cooperation, in the European Open Science Cloud Governing Board and is National Point of Reference in Scientific Information in the related commission expert group. She is member of the ESFRI Forum since 2010, and member of its Executive Board since 2016, being Vice-Chair since 2018. She also represents Spain in the Horizon Europe Strategic Programme Committee and the Research Infrastructures Committee and in the European Research Infrastructure Consortium Committee. (ERIC Committee).
She has been coordinator of the Horizon2020 Project EU-LAC ResInfra, "Towards a new European Union-Latin América & Caribbean partnership in Research Infrastructures" and its successor, the Horizon Europe programme, EU-LAC ResInfra Plus, which aim the establishment of a sustainable collaboration in Research Infrastructures among European and Latin-American and Caribbean regions.
She coordinates the participation of Spain in International Organisations and Large Research Infrastructures, being member of different councils, among others, CERN, ESO, EMBL, ESRF, ILL, ESS, SKA, CTA, INSTRUCT, LifeWatch, EuroHPC, etc.