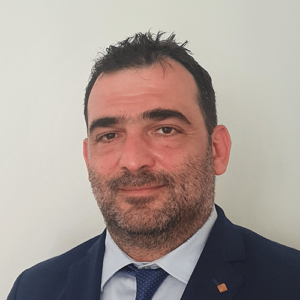 Evdokimos I. Konstantinidis
Dr. Evdokimos I. Konstantinidis is the leader of the Assistive Technologies and Silver Science Research Group in the Medical Physics and Digital Innovation Lab, Aristotle University of Thessaloniki. He received the Diploma in electronic engineering from the Technological Educational Institute of Thessaloniki, in 2004, and the Ph.D. degree in the Laboratory of Medical Physics of Medicine, School of Health Sciences, Aristotle University of Thessaloniki, Greece in 2015. He is currently coordinating the Research Infrastructure H2020 project, VITALISE – aiming to harmonize the procedures and ICT tools of the Health and Wellbeing Living Labs towards creating an open ecosystem for the European researchers. He is the Chairperson of the European Network of Living Labs (ENoLL) and coordinator of the Health and Wellbeing Living Labs Action Oriented Task Force. He is currently the coordinator of the RAISE Horizon Europe funded project on services for the European Open Science Cloud, towards a crowdsource network for data processing. He has been principal investigator for a couple of national and international funded projects. In 2020, as a result of the H2020 funded project named CAPTAIN H2020 (technically coordinated by him), he co-founded CAPTAIN-COACH, one of the first 10 spin-offs of AUTH.
His research interests lie predominately in the area of living labs methodologies combined with agile aspects in the Health and Wellbeing domain as well as open science, design of tools used as interventions for elderly in the field of exergaming, indoor monitoring and e-coaching. He has authored more than 140 publications in various international peer-reviewed journals and conferences (h-index: 17, ~ 1774 citations).